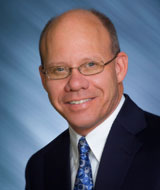 Craig McElroy is the Principal and Senior Structural Engineer with McElroy Engineering. He is responsible for the engineering and management for the structural design and drafting of the construction documents for projects with construction costs over $100 million. His experience includes hospitals, hospital renovations, healthcare facilities, offices, fire stations, hospitality, condominiums, churches, assisted living, elementary to college level education, science center, municipal, entertainment, retail, industrial and others.
Mr. McElroy has over 32 years of experience in structural engineering. He was a structural engineer for Sverdrup Corporation in their Orlando office for three and a half years. Before starting McElroy Engineering, he served as a Senior Structural Engineer and Project Manager with Paul J. Ford and Company for ten and half years, and brings to McElroy Engineering many years of experience in the structural engineering field.
Mr. McElroy received a Bachelor's of Science in Civil Engineering from the University of Florida in 1986. Mr. McElroy is a member of the American Concrete Institute, American Society of Civil Engineers, American Institute of Steel Construction, Council of American Structural Engineers, Structural Engineering Institute, Light Gauge Steel Engineers Association and International Conference of Building Officials. He is registered as a professional engineer in the States of Florida, Alabama, Georgia, Maryland, Mississippi, North Carolina, Pennsylvania, South Carolina, Tennessee and Virginia. Mr. McElroy is also a licensed threshold inspector in the State of Florida.